10 Money Saving Tips for Home Roofing Repairs or New Roof
Saving money is on the minds of most people. When it comes to a new roof or home roofing repairs, there are some money saving tips that can help you fit a new roof into your budget. It doesn't mean having to sacrifice quality either.
Top 10 Tips for saving money on Home Roofing Repairs and New Roofs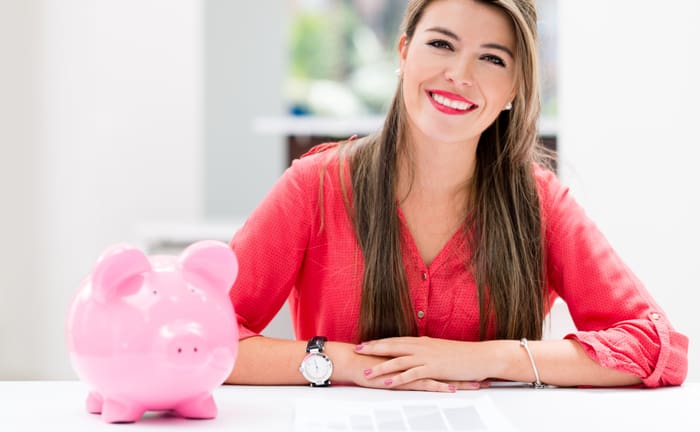 1. Don't put off Home Roofing Repairs
Perform home roofing repairs as soon as they are needed. If you put off important repairs then the damage can get worse, and this could mean extra costs involved when you do finally get around to it.
No one wants to have to come up with the funds to repair or replace a roof, but if you procrastinate when you know there is a problem, this can increase the cost significantly. Eventually you will need a new roof because of neglect or ignoring preventative maintenance and any home roofing repairs that become necessary.
2. Make sure Roof Products suit the Region where you Live
When you have a new roof installed take into consideration the climate that your roof will be exposed to on a regular basis. If you live in northern regions where freezing is a given then it is better to spend money and have ice dam products installed from the very beginning. It is less expensive than calling a contractor out after the roof is finished.
Ice dams can still occur in areas where the average temperature is above 25°F (not to mention wind-driven rain)
Source: GAF.com
3. Perform Regular Roof Inspections
Many common home roofing repairs involve replacing missing shingles and eliminating storm damage. In many cases, you can save the cost of a roof replacement if you check your home at least once or twice a year for any early problems. An annual inspection will help your existing roof last longer as long as any needed repairs are done.
Any loose, damaged, or missing shingles should be replaced immediately. Check for popped nails that need to be hammered back in place.
Source: HouseLogic.com
4. Use Shingles that are Lower in Cost
Asphalt shingles combine performance, affordability, and ease of installation. This is one of the most common choices when it comes to shingles, and they are fairly simple to install yet they are designed to last for many years to come. Many professional roofers have experience with this type of shingle.
There are different types of asphalt shingles. The architectural shingles generally cost more than a basic three-tab shingle. The three-tab shingles still perform well and have good product warranties.
Most roofing supply brands, including top brands like IKO and CertainTeed, offer a range of different architectural and 3-tab shingles
Source: QualitySmith.com
5. Get More than One Estimate for your Roof Installation
Always get at least three different quotes for home roofing repairs. If you do not get more than one or two quotes then you could end up paying more or even missing some of the important components that are needed for roof performance. Getting a number of quotes will let you compare the important factors and components from several professionals.
Remember the old saying that if it sounds too good to be true, it probably is. The lowest price isn't always the best price. Make sure your home roofing repairs are performed by a reputable company.
6. Research the type of Shingles you want before getting Estimates
Choose the best shingles for your new roof before you start looking for a professional roofer. This will help ensure that the contractor you will use has the knowledge and experience needed for the roofing materials that you have chosen. This will help you save money because there will be no unexpected surprises once the job is started.
7. Have Roof Vents Installed
Ventilation in your roof is a big consideration. If you do not have a good venting system in place then this can be added for less if there is other work that is being done. If the roof is opened up for repairs or inspections then any needed vents can be installed quickly and easily. Proper roof ventilation can also help prolong the life of your roof.
8. Build a Relationship with the Roofing Company
Once you find a qualified professional for home roofing repairs keep their number handy. If you build up a relationship with this professional then you may get a discount on any future work that you end up needing. This also saves you time and effort if you have to find another roofing professional in the near future.
9. Check if you can Re-roof your Home and not Tear off the Existing Roof
See if the new roof materials can be laid over the existing materials or if the entire roof must be torn off and replaced. Each state will have specific guidelines concerning the number of layers allowed. If your existing roof is already at the maximum number of layers then a tear off is necessary.
Re-roofing is not as common now as it was years ago and it is usually recommended that starting fresh and tearing off the existing roof is often suggested. Talk honestly with the roofing company to see if you can save money by re-roofing your home.
10. Only DIY if you really Know how to do the Job Yourself
DIY home roofing repairs do not always save you money, and it can be more expensive to attempt this and fail then it would be to hire a qualified roofing contractor from the start. If you get up on the roof and make a mess of things any professional will charge more to fix your mistakes and handle the job right once you are done.
If you try to fix a leaking roof on your own and you do not do the job correctly then you could end up spending a lot more later on when the problem has gotten much worse.
Source: DIY Versus Professional Help with a Leaking Roof
Saving Money on Home Roofing Repairs and New Roofs
Having a roof over your head is a basic need. If you are frugal, like so many of us, these tips should help you get home roofing repairs or a new roof installation at the best possible price and time.
What tips on home roofing repairs and roof installation have you learned?