DIY Versus Professional Help with a Leaking Roof
Are there buckets catching water in your house because of a leaking roof? Is your ceiling damaged and stained? Is your better half nagging you to fix your roof?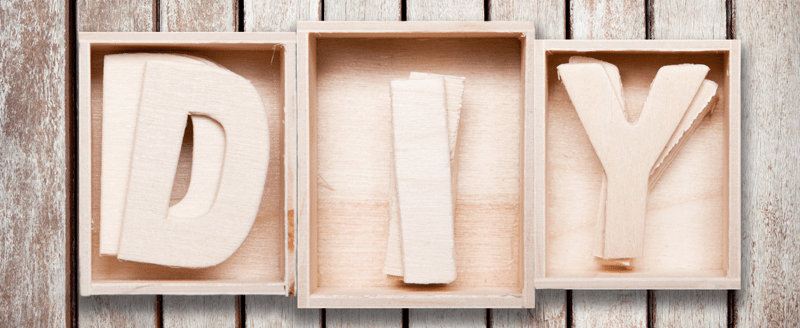 If your roof is not watertight, it is time to make a choice about whether you should try to fix it yourself or hire a roofing company. Each method may have one or more advantages, but they may also have special considerations and risks involved as well. Comparing both methods can help you determine which one is right for you.
If you compare DIY roof repair and hiring a professional to do this then there are some things you should think about before you make a decision. Consider the following factors first:
Finding a leak in your roof may be very difficult to pinpoint. The water can get into your home far from where the leak appears, although this is not always the case.
If you do not perform all of the needed repairs properly then you could end up with bigger problems that are more expensive to fix later on, instead of saving money in the process as expected.
Getting out onto your roof can be dangerous, and you may not have all of the tools and safety equipment that is needed in order to do the job safely.
Staying within your budget is a big consideration, and a professional can usually help you meet this goal.
If you find something unexpected, you may not be capable of dealing with the surprise, such as mold, asbestos, or other issues.
The Cause of a Leaking Roof is not Always Easy to Pinpoint
If you have a leaking roof then the first step is to determine how water is getting in under the roof, and this can be difficult at times. Sometimes the cause of the leak is very obvious. However, other times determining the actual cause of the leak can be hard to identify. A professional roofer is experienced in these matters and will usually find the problem much faster.
Without proper leak investigation, repairs may be made to the roof system which are not effective and waste money and time and which may lead to more damage to the home's interior.
Source: Christophor Jurin
Improper Roof Repair can Create Bigger Problems
If you try to fix a leaking roof on your own and you do not do the job correctly then you could end up spending a lot more later on when the problem has gotten much worse. It is usually better to let an experienced professional handle this type of job so you have peace of mind, knowing the issue is taken care of the right way from the beginning.
If you attempt to make repairs to your roof and you make a mess of things because you are not qualified to do these repairs you could end up making a bad problem even worse.
Source: 5 Reasons You Should Never Attempt Roofing Repair Yourself
Getting on a Roof can be Dangerous
Trying to locate the actual problem and fix a leaking roof usually means climbing out onto the roof. This can be dangerous if you do not know what you are doing or you do not use the proper safety equipment. A professional handles this type of work every day and they know what they are doing.
More than 30,000 people are injured annually as a result of falls involving ladders.
Source: University of Maine at Augusta Fall Protection and Ladder Safety Program
Staying within Budget is Important
Most people have a budget set for roof repair or replacement, and you do not want to go over your budget in order to fix a leaking roof. A roofing contractor can help you stay within budget and still get the results that you need.
Are You Prepared to Deal With Any Unexpected Findings?
What happens if you start to repair a leaking roof on your own and you find mold, asbestos, or other unexpected surprises? If the roof decking and/or rafters have rotted the job instantly becomes much bigger. Professional roofers have training, but you may be clueless about what to do next or how to take care of the issue.

How Long Can Your Home Stay Open to the Elements?
If you have a leaking roof and a new roof and underlying structure is needed, then your home may be opened to the elements. Professionals will handle the job quickly and get it finished, so that your home is not exposed any longer than necessary.
If you label yourself as a handyman and want to try fixing your leaking roof, carefully consider your options and possible results. What appears to be a simple project, just might not be as simple as you think.
Would you try to repair your leaking roof yourself? Have you tried before? Let us know your story in the comment section below.