A Company that Cares
Family owned and operated company for over 50 years
1st rate service, quality workmanship and knowledge of the business that is unsurpassed.
Over 50 years ago Jack Crane started his career in the roofing business.  He was well known for his knowledge and accuracy in applying roofs.  His theory was to "think like a raindrop."   Crane Roofing was spawned out of his expertise. His family became involved and a successful roofing company developed.
Roofing Contractor with Exceptional Customer Service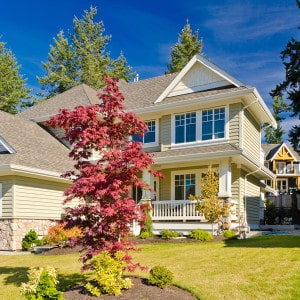 As word spread about their honesty, fair deals and quality workmanship the referrals quickly followed.  Customers liked the family owned business and how they took care of their roofs and provided exceptional customer service.
Two of their sons, Jesse and Joe Crane, entered the business as teenagers, from the ground up. They learned the intricacies of applying a roof the correct way with no shortcuts, so roofs were always water tight.
They then penetrated the sales and marketing aspect of the business, learning how to take care of the customer and the roof. The business has flourished and grown with an eye always on providing trusted, quality craftsmanship.
Roofing, Siding, Gutters, Windows, and More
We are not just a roofing company anymore. For over ten years we have included siding, windows, and gutters in our services. We've got your whole exterior covered! Just like our roofing services, we provide the same quality products and workmanship.
At Crane Roofing you are purchasing our team, beginning with our professional and courteous staff and roofing consultants to the truck drivers that set and remove our dumpsters with care and precision. We are your home town roofing company
Crane Roofing is proud to be family owned and operated.

Call us today at 314-966-4889 or 636-724-1300!