Hail Damage Repair for Roofs, Siding, Windows, and Gutters
Living in Missouri means you know just how severe the weather can be and hail damage is all too frequent!
Does your home need hail damage repair? Are you not even sure?
We know first hand the problems that result from hail storms. That's exactly why we provide free, no-obligation roof inspections that detail exactly what needs hail damage repair.
We have years of experience dealing with insurance companies and claims. No worries for you.
We can talk directly with your insurance company and leave you hassle-free!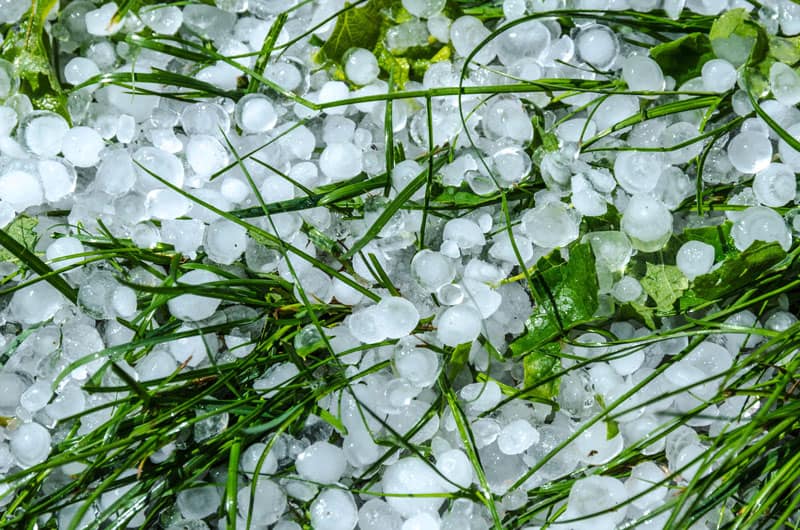 Hail Damage Repair Insurance Claims can be Complicated and Confusing
The last thing you need when your home has been damaged by hail is for your contractor to slow down the repair process because they don't have a clue how insurance claims work.
We've been dealing first-hand with insurance companies for decades! We know how to navigate the home insurance system to make your claim process nice and easy.
We will work directly with your insurance company to help your hail damage repair claim be processed as quickly and easily as possible. Trust us, we know exactly what information they need and precisely provide it to them.
We know how to navigate the home insurance system to

make your hail damage claim process nice and easy.
Roof Storm and Hail Damage
Hail is one of the most damaging weather conditions to affect the roofing material of your property. The damage can be extensive and can cause leaking and damage to the interior of your home if not repaired as soon as possible. Leaks can lead to the growth of hazardous mold too.
Your roof might not be fully damaged by hail but the functionality can still be compromised. Our roofing experts will repair or replace your roof with high-quality materials and expert workmanship. We also repair and replace any damaged roof vents or chimneys when necessary.
Siding Storm and Hail Damage
Once a hail storm hits the gusting winds can cause the hail to damage your siding too. It can pelt your siding leaving holes, dents, or punctures. We will do a thorough inspection of your siding to determine if there is damage. Next one of our teams of experts will take over and replace any damaged or missing siding.
Our service areas include:
St. Charles, MO
St. Peters, MO
O'Fallon, MO
Lake St. Louis, MO
Wentzville, MO
Chesterfield, MO
Ballwin, MO
Manchester, MO
Defiance, MO
New Melle, MO
CAUTION! When the hail hits so do storm chasers from all over the country. Don't fall for these companies that will be gone as quickly as they came!
We are a local company doing business in the St. Louis and St. Charles area for over 40 years. We're here to stay!
SUPPORT YOUR LOCAL BUSINESSES!