The Best Siding Contractor is Not Always Who You Think
You like saving money, right? We all do. However, when it comes to your home, going cheap is not usually the best way to go. Finding the best siding contractor doesn't mean finding the cheapest.
It is a big mistake to equate the best siding contractor with the professional or company that gives you the cheapest quote, and usually these are not the same thing. Sure you want to save money wherever possible but going cheap on the contractor or siding company that you choose may end up costing you more in the long run.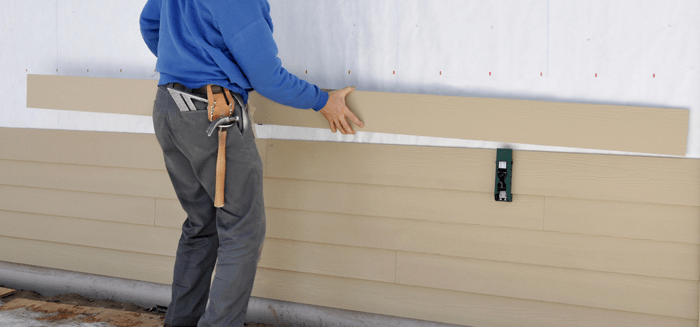 Some of the most important factors that you should look at when you are considering several different professionals include:
Experience
Knowledge
Business reputation
Length of time in business
The number and quality of references that are provided
The number of similar jobs performed each year
The product choices and options offered by the company
Price is just one of Many Factors When Locating the Best Siding Contractor
The best siding contractor will be the professional who is best for the job, not just the one whose price works best for your wallet. Each company will have experience with certain siding types and will follow certain installation procedures, and this can vary from one contractor to the next. The siding type that you choose is a big factor.
The quote should include a material list and all of the work to be performed, and if anything is missing then it may not be possible to evaluate a company.
Click here to read the complete article, 6 Important Questions to Help You Identify the Best Siding Company.
Make sure that you are looking at the big picture and not just the final price tag if you want to make the best choices and get the best possible results. The company offering the cheapest cost could also be using substandard and low quality products and materials in order to cut costs, and this will affect the final quality that you get for the money you spend.
Are There References That You can Check?
One important step when you are looking for the best siding contractor is to ask for references, and then actually check these references out before you hire someone for your siding needs. Any siding specialist who is reputable will be happy to provide references that you can check and they will understand your caution.
If the professional cannot provide references then this can be a red flag. Most contractors take pride in their work and are very willing to show off past work, so if this is not the case you may want to eliminate the professional from your list of possibilities. If you do not do this, you could end up regretting it later on.
What Quality of Siding Product are You Getting for Your Money?
If you are looking for the best siding contractor then it is important to look at the product quality that is listed in the quote. You may be better off paying a little more if it means you get a higher quality siding product as a result and your budget can handle the difference. You may find a big range of quality products, and each company may have certain preferred products.
Vinyl and insulated siding consistently rank among the highest return on investments for remodeling projects.
Source: Vinyl Siding Institute
Compare Product and Labor Warranties to Find the Best Ones
Part of searching for the best siding contractor is comparison-shopping. After you receive written quotes from several siding companies, you will need to search for any product and labor warranties offered. Once you have located this information in each quote, compare what you will get from each siding specialist before you decide.
If you solicit bids from several different home improvement contractors, be sure they are bidding on the same scope and quality of work .
Source: National Association of the Remodeling Industry
Look for Complaints with Your Local Better Business Bureau
In order to find the best siding contractor for your home you should always check with your local Better Business Bureau. If the siding company is local then ask about any complaints about the individual or business. If the contractor has been in business for 20 years with only two complaints they are probably a good choice, but numerous complaints in a short time is suspicious.
BBB warns consumers about James R. Oates and his company, Home Help, after consumers complained that he took thousands of dollars but never completed construction work.
Source: Better Business Bureau
Check Your Local Courts for Lawsuits from Previous Clients
In order to be thorough and use due diligence you should always check your local court records for any lawsuits filed against a siding company or contractor. Since these are public records they are available to you, and they can be invaluable tools in your quest for an honest professional who is legitimate and reputable.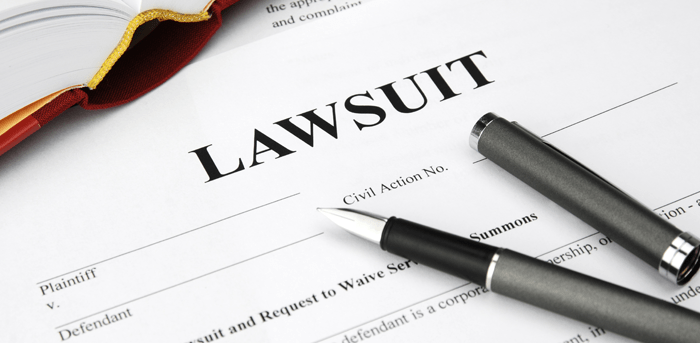 Run a Google Search of the Person or Company on the Internet
The Internet can be a great tool to help you locate the best siding contractor for your home. There are numerous online complaint boards, discussion groups, and forums where consumers post their experiences. If the siding company that you are considering has had problems in the past the details can probably be found somewhere online.
What do you do to find the best siding contractor and how important do you think cost is?