Shingle Repairs | 8 Important things to Know about Missing Shingles
The wind is howling and the rain is pouring down in the St. Louis area. That's the kind of weather we've had lately in our great city. All this inclement weather can cause missing shingles. If you need shingle repairs, you need to know the facts.

When it comes to shingle repairs there are many important considerations that you need to factor in before you make any final decision. You want to make sure that any repairs performed are done properly, and that any problems or issues are taken care of. If you overlook any important considerations then you could end up disappointed with the results that you get.
The most important considerations that you need to look at should include:
Can the job be done right and any leaks eliminated with simple repair work?
How many shingles are affected by aging, damage, or other issues that could affect their performance?
Are there any missing shingles, and if so are these simply a cosmetic problem or a sign of a deeper issue?
How old is the existing roof on your home and will it need to be replaced in the near future?
Will your budget actually cover installing a new roof or do you need to find a less expensive way to address any problems?
What homeowners insurance coverage do you have and will this help offset the expense of a new roof or needed repairs?
Are any of the related roofing components like flashing, vents, or gutters that are damaged or missing?
Can you match the color of your existing roof?
1. Will Simple Shingle Repairs Get the Job Done Right and Eliminate Leaks?
Sometimes shingle repairs can be just the thing needed. However, in other cases, repairs may not be enough and a new roof may be necessary. An experienced roofing contractor can inspect your home and determine just how bad the problem is and the best way to take care of the situation.
2. How Many Shingles are Affected?
Do you just have one or two damaged shingles or are almost all of them in bad shape? The answer is important because it can show the extent and the scope of the issue and determine what is needed to fix the roof and ensure proper performance.
3. Missing Shingles may be more than just a Cosmetic Issue
If you notice any missing shingles this can be a sign that shingle repairs are needed. But sometimes the issue is not so simple. When a roofer gets up on the roof and inspects it, you could find out that there is more than just a cosmetic problem and extensive work is required to get your home back in good shape.

4. How Old is Your Existing Roof?
If you have an older roof that requires shingle repairs or there are many missing shingles then it may be more cost effective to just replace your roof at this time. If you pay for a patch job now and end up replacing the entire structure within a year or two then it could cost you more in the long run.
Roofs made of asphalt shingles last for about 20 years while roofs made of fiber cement shingles have a life expectancy of about 25 years, and roofs made of wood shakes can be expected to last for about 30 years.
Source: National Association of Home Builders
5. Can Your Budget Cover a New Roof?
Sometimes shingle repairs may be the only option that your budget can handle right now. If this is the case then the roofing contractor that you choose can help you determine the best way to resolve any roof issues that you have while keeping your costs as low as possible.
6. Do you have Homeowners Insurance that may Cover Part of the Costs?
If you need shingle repairs or replacement and yon have homeowners insurance coverage then the insurance company may cover part of the costs that are involved. If you are not sure then check with the insurance company to see what your coverage is and if they will cover the costs involved. This is different for each case, depending on your individual policy.

7. Is there any Damage to Flashing, Vents, Gutters, or Other Components?
Sometimes you may need more than just shingle repairs or replacing any missing shingles, especially if your roof is old or it has suffered hail or other damage. Look at all of the other components involved in your roofing system to see if they are damaged or missing as well.
Most damage shows up either in flashing that's deteriorating due to weathering and oxidizing, or in flashing that has come loose.
Source: ThisOldHouse.com

8. Will you get a perfect color match with Shingle Repairs?
A few missing shingles on an otherwise good roof can be easily replaced and interlocked with the existing roof. However, you may not be able to get an exact match to your existing shingle color. Even if the same color is available from the manufacturer, your current shingles may have faded somewhat. Different lots of shingles can have a slight difference in color too.
If you can't get an exact match in shingle color you may want to replace an entire section of the roof.
Repairing a section of roofing will also make it easier to blend new with old, because slight color differences will be less noticeable.
Source: BobVila.com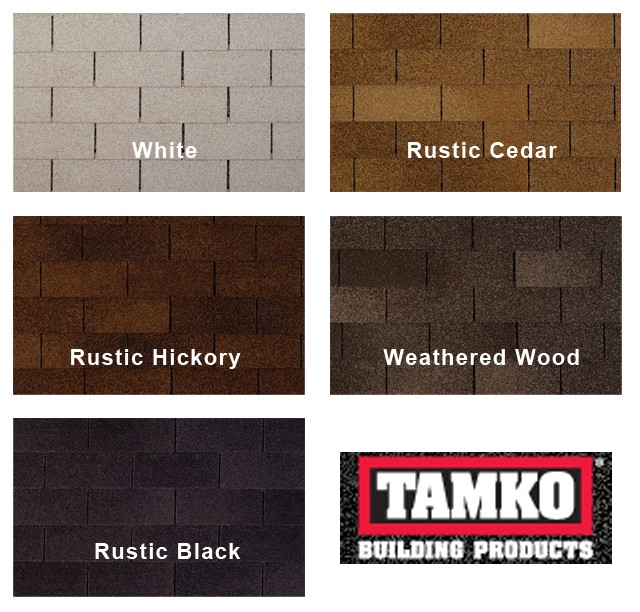 Missing shingles and shingle repairs isn't always a big job. An experienced, professional, and honest roofing company will let you know if a repair will work for a time or if you really do need a new roof.
When you need shingle repairs what do you think is important and what considerations do you look at?