A new siding estimate can be a great tool for comparisons, and it can help you determine which contractor offers the best quality at a competitive price and the results that you are looking for. If this written quote is incomplete then you are missing vital information, and you may not be able to determine whether a contractor is the best choice for your home and siding.
Siding Contractor Tip: Ask about the various siding materials that each contractor has experience with. If you want wooden shakes then a company that has only installed vinyl siding may be a poor choice in your case.
Source: 6 Important Questions to Help You Identify the Best Siding Company. Read the complete article here.
When you know how to read a written estimate and know what to look for to ensure that all of the important details are covered then making the right decisions in your specific situation, and circumstances will be much easier.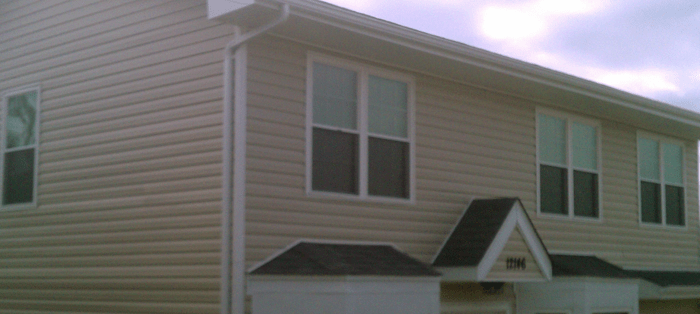 The decision that you make will be a better choice as a result of understanding what is necessary to be included a new siding estimate. It will help you meet your budget and your end goals at the same time.
1. Does the New Siding Estimate Include a Detailed Material List?
When you receive a new siding estimate from a contractor or siding company one of the first things that you should look at is the detailed material list. This should include the exact brand and type for all materials that will be used, so you can see what you will get for the cost and you can determine the material quality for yourself.
Make sure that all your estimates are using similar grade and quality of materials and the amount of material that will be needed.
Source: HomeImprovementHelper.com
The exact format of the material list may differ from one estimate to another, but they should all show the exact materials that the company will be using on your home. Some professionals may list the cost of each component while others will only list the type and brand along with any relevant warranties and ratings or specific materials that are used in your siding products.
2. Is the Total Cost for the Job Clearly Shown?
Look at every new siding estimate and determine whether the total cost for the job is clearly displayed and easy to find. If the company uses small print or tries to hide the actual total expense involved then this is deceptive and the contractor may not be the best possible choice. Make sure that all of the numbers add up and gel with the total shown as well.
3. Company Contact Information is Important
Every new siding estimate that is created should always include the name of the company who is providing the quote and all of the contact information for the contractor. This makes it easy for you to reach the professional and arrange to have the work performed if they are chosen. Any estimate that does not include this is suspect and should not be relied on.
4. What Specific Work Will be Included in the Cost?
The work to be performed should always be listed in any new siding estimate. This shows you exactly what you are paying for as far as labor costs and materials needed are concerned, and you can compare different estimates to make sure that each one is based on the same work and material amounts.
5. Will Extra Insulation be Added?
If there will be any added insulation that is placed then this should also be reflected on the new siding estimate. Since this task can involve getting underneath the siding panels, it can be less expensive to add insulation for better energy efficiency and energy savings at the very same time. If you wait until later, you will usually pay more for this type of work.
6. Will any Old Siding be Removed?
If the removal of old siding is not listed then this can be a problem at times. Some contractors may be tempted to place the new siding over your existing panels, but this may create issues later on. If siding removal is not listed then this should be discussed with the professional to see if it was overlooked or if the contractor feels this step is not needed.
What else should always be included on a new siding estimate and why?
Ready to give your home a fresh new look? Don't wait!
Fill out our quick form today to get started on transforming your home. Let's make your dream home a reality!